Webinar Replay: How Agile Companies Adapt to Changing Market Conditions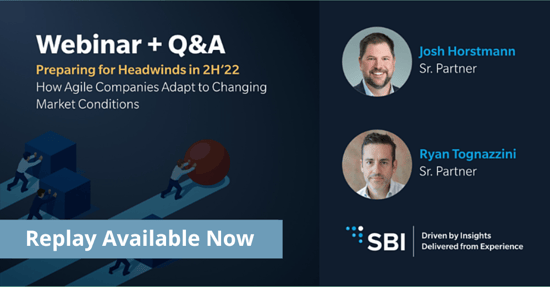 With uncertainty surrounding the second half, organizations must be quick on their feet to navigate any market condition and deliver growth by year's end. SBI's research uncovers how best-in-class companies are planning for potentially rainy days ahead for a strong finish to 2022.
In this webinar, SBI Senior Partners Josh Horstmann and Ryan Tognazzini discussed:
Mitigating Risk in the Second Half

Navigating Revenue Growth Quadrants

Growth Levers to Activate in 2023
Download the presentation slides from the webinar here.