There isn't a CEO out there that hasn't noticed the overall decline in commercial productivity in recent quarters. SBI's Q1 2023 CEO Survey found that up to 70% of CEOs report flat and declining trends in deal size, deal velocity, and seller productivity. Early reads on our Q3 data show no improvement. This isn't just because of macroeconomic conditions—many companies out there have displayed highly conservative buying behaviors for many years now, with more requirements for higher level consensus than before. While this may have intensified across the past 12 months or so, it's an intensification of longer-term trends.
Most sellers are not equipped for this and their organizations have been slow to help them. Hasty hiring during the Great Resignation left many new sellers and sales managers ill-prepared to partner effectively with them, especially with many companies investing less in skill development for sellers.
However, there are a handful of sellers who continue to succeed under these conditions. SBI's research examined the behaviors of 325 B2B sales reps, sales development reps, and sales managers to identify and understand the impact of what we call "seller approaches".
---
The Four Types of Seller Approaches
We found that with all the tools and resources available to them, sellers typically rely on tested approaches that have been successful for them, whether it comes from a manager's guidance or strict adherence to a sales playbook. Our research categorized these behaviors into four distinct sales approaches.
1. The Narrowing Approach (34% of sellers)
This approach drives buyer urgency by narrowing a buyer's set of considerations, eliminating potential distractions to build the buyer's trust in the seller as a true authority with the buyer's interests in mind. They push buyers towards quickly closing a deal by prescribing the next steps of the buying process.
2. The
Provoking Approach (19% of sellers)
This approach facilitates buyer reconsideration by leveraging insights and thought leadership from marketing to attract buyers into their sales funnel. These sellers prioritize tailoring outreach on social platforms and conducting targeted follow-ups with potential buyers.
3. The Translating Approach (25% of sellers)
This approach attempts to gain buyer understanding by taking on a customer-centric point of view. Sellers take the time to understand the buyer's unique needs and demonstrate commercial empathy them, showing how the product or service creates value for their specific business case.
4. The Anticipating Approach (22% of sellers)
This approach aims to create and sustain motion by having the seller be proactive in anticipating and removing potential obstacles before the buyer notices them. Sellers need to be collaborative in this approach, with a deep understanding of the buyer's company vision and buying process to reduce risks for all involved.
---
Sales Velocity Trends by Sales Approach
The Narrowing approach continues to be the primary sales motion for many sellers, perhaps unsurprisingly given the macroeconomic environment, because sellers feel most in control when the going is tough. Further, it is the most widely favored approach by sales managers.
However, our findings uncovered that approaches like Narrowing and Provoking, which involve "pushing" the seller's process and ideas onto a buyer, lead to an increase in sales cycle times.
On the other hand, Translating and Anticipating—where the seller seeks to "pull" in the buyer's context and process—can shorten sales cycles when prioritized.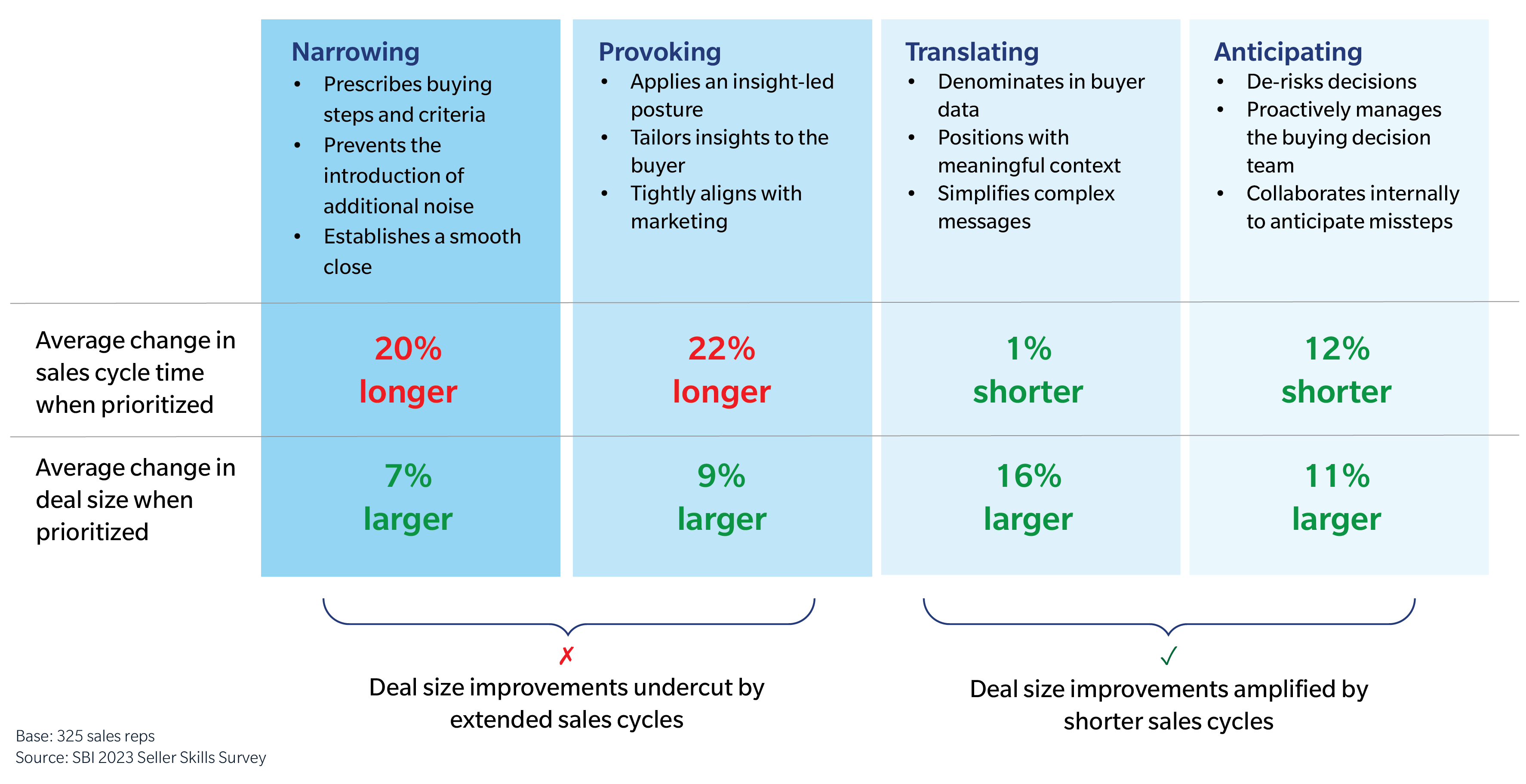 Figure 1: Productivity improvement from prioritizing a particular sales approach
This is not to say that Narrowing and Provoking approaches do not carry value though. These approaches may provide more value when deployed at the beginning and end of the buying journey rather than throughout. However, Translating and Anticipating can be deployed with net positive returns throughout the entire buying journey. Interestingly, focusing on any of these specific approaches yields improvement in deal size. This demonstrates that there is upside to practicing any of these approaches consistently. Like sales methods, practicing any one well will create positive traction. To be clear, these are not methods. They are useful reference points to better communicate and explain successful commercial motions to sales teams. Further, our analysis clearly highlights sellers often have majors and minors, with some even showing "double majors" in the approaches. The ability to learn and flex commerical approaches to the the customer buying state is key.
The full report provides a complete analysis of the insights uncovered and recommendations for actionable first steps to drive improvement among your sales leaders and team. Read Delivering Sales Velocity in Today's Market.