In SBI's recent survey of 150 CEOs, there was evidence that CEOs taking decisive action on growth planning will outpace those choosing a "wait-and-see" approach as we head into economic headwinds. One of the uncertainties CEOs are facing in 2023 is a potential shift in demand. Only 18% of CEOs surveyed anticipate slowing demand, but is this low percentage of admission indicative of a repeat of 2020, where CEOs were reticent to admit to a slowing shift?
Our research indicates a similar pattern to the pandemic year one. Through our interviews, we asked CEOs to recall navigating 2020's economic headwinds, and most admitted to having "happy ears" for too long, ultimately ignoring emerging signs of slipping demand. There's a natural resistance to admitting that the run of growth so many saw over the past 18 months is about to slow. But make no mistake, those adapting now will be far more resilient through the pending recession.
As shown in the chart, even while CEOs maintain an overall cautiously optimistic stance on growth as compared to last year, half of the CEOs in the survey have perceived demand as slightly or significantly accelerating. For that to be true, establishing how their value creation strategy will evolve in a recession and how they'll prioritize and protect vital growth drivers is critical to maintaining much less accelerating growth.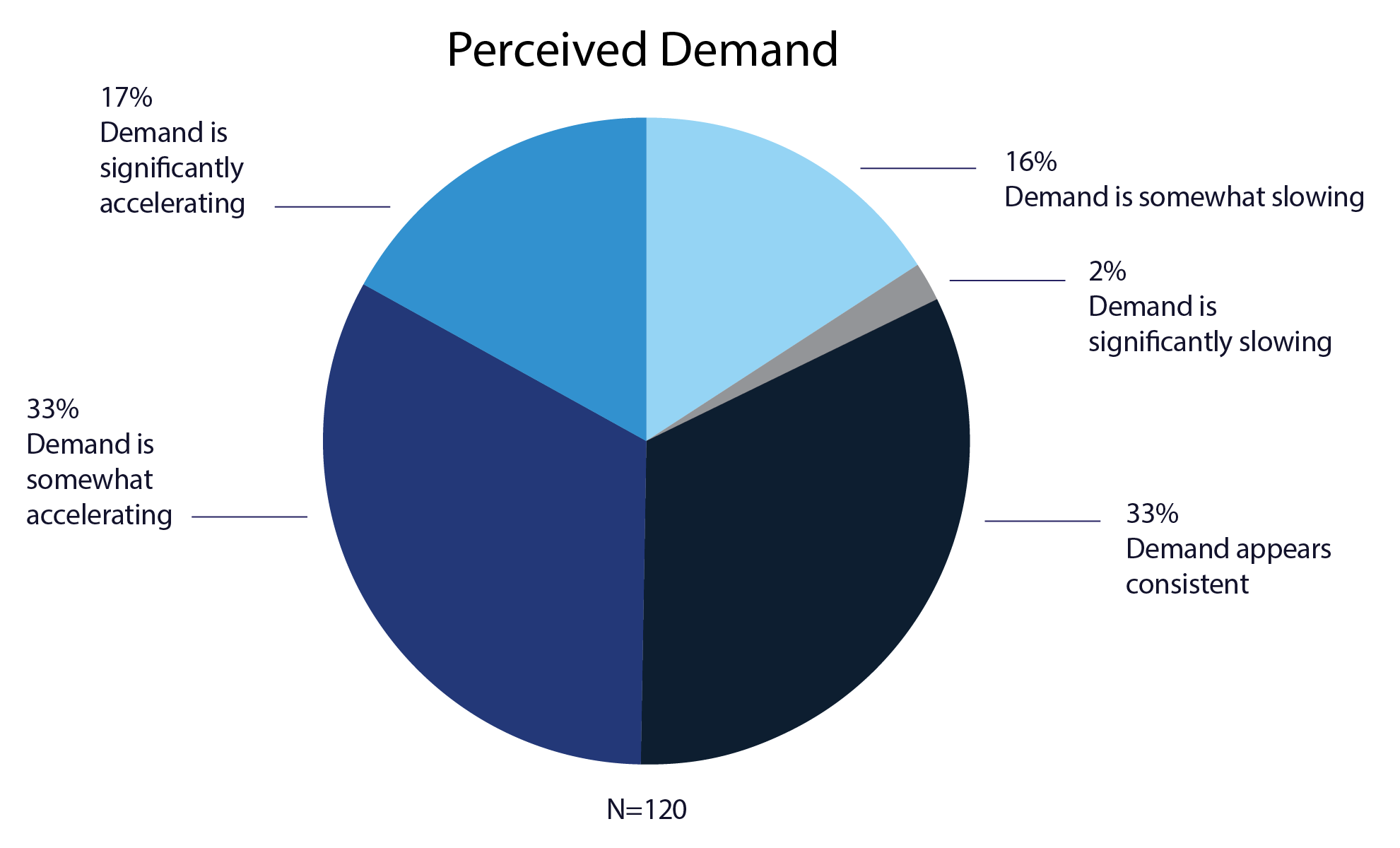 While nearly two-thirds of CEOs admit to having developed contingency plans for their businesses, our interviews revealed these plans are overly focused on rapid cost-takeout to preserve earnings in the face of a recession. In our view, these contingency plans lack clarity on defending growth bets or reallocating expenses to preserve, much less accelerate, growth in the face of recession.
Growth strategies were noticeably clearer after the emergence from the pandemic. This year we see more hedging in growth options and less strategic clarity indicating CEOs lack focus and urgency on their value creation plan as we head into this economic recession. Agility is a bad word for revenue growth planning as we head into 2023. While maintaining a hedged or agile growth approach may feel like the right posture, it's often more indicative of CEOs operating on their backfoot, slowing decision-making and obscuring focus during periods of economic uncertainty.
Don't repeat past mistakes denying or avoiding a decline in demand. Recent history is crystal clear on how the best growth companies separated themselves in periods of economic uncertainty: CEOs pre-emptively shifted their value creation strategy and drove an absolute focus on a narrow set of growth imperatives.